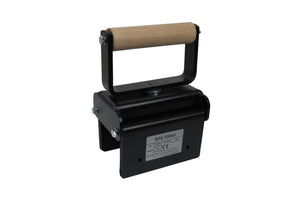 IstaTools® curb lifter.
For quick and easy removal of stones from non-compacted coverings, e.g. when marking stones are to be inserted. Indispensable for anyone who lays composite stones or carries out repairs on them. Universal for many stone shapes.
powder coated
Dead weight 2,5 kg
Load capacity: 80kg
Gripping width up to 80mm
This tool complies with the CE safety certificate and EC standards.
Delivery time 6 - 8 working days